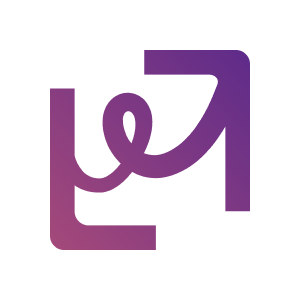 WELL (Wellness Token Economy)
Bringing cutting-edge Japanese technology to your health
Subscription Time:2019/12/13 12:00 - 2019/12/14 12:00 (GMT+8)
Subscription Amount: 333,333,333 WELL = 1,000,000 USDT
Price: 0.003 USDT
Subscription Trading Pair
WELL/BTC
Lock-up Period
No Lock-up
Trade Now
IMPORTANT NOTICE
1. The minimum order amount for a single account is 10 USDT = 3,333 WELL
2. The maximum order amount for a single account is 500 USDT = 166,667 WELL
3. There is no handling fee for the transaction
4. KYC is NOT required for the WELL subscription.
5. There are many participating users. It is recommended to log in before 7:00 (GMT+8) and prepare in advance.
REFERENCE
WELL (Wellness Token Economy) Website
WELL (Wellness Token Economy) Whitepaper
WELL (Wellness Token Economy) Telegram
INTRODUCTION
About WellnessToken Project
WellnessToken aims to solve social health problems by combining cutting-edge blood testing technology from Japan with blockchain and token economy. This project has a unique premise based on the universal motivation that "everyone wants to be healthy" for the item of building an economic zone, which is a major issue for all blockchain projects. WELL is trying to create its own Token Economy.
Core Feautures
Currently, the use of micro blood sampling devices (patented) handled by the WellnessToken project enables simple and pain-free blood collection, which is compared to conventional blood collection by doctors and nurses. With a blood collection volume of / 100 or less, it is possible to perform the same high-precision test as medical treatment. In this test, 13 items such as cholesterol level, glucose metabolism, liver function and kidney function can be tested with as little as 0.06 ml of blood, and various tumor markers, antibodies, hormones and other immune items can be tested.
About WELL Token
WELL has made it possible to visualize health that was difficult until now. If you contribute to your wellness through health activities, you will receive WELL. The accumulation of WELL will make you healthy naturally. Saved WELL can be used as a service to become healthier. Companies will improve their health awareness by investing in well-promoting activities. This ring of Wellness Tokens creates a new super-circulating society and economy.
WELL Token Sale and Economics
Token Sale Start Time

2019/12/13 12:00 - 2019/12/14 12:00 (GMT+8)

Token Price

0.003 USDT

Turbo Allocation

333,333,333 WELL

Bonus

NONE

Total Token Supply

10,000,000,000 WELL

Initial Circulating Supply

0

Token Sale Vesting Period

NONE

The Maximum Order Amount

166,667 WELL = 500 USD

The Minimum Order Amount

3,333 WELL = 10 USD

Private Sale Token Price

NONE

Token Type

Stellar
TOKEN ALLOCATION
WELL TEAM